Commercial Construction Project Timeline
The Commercial New Building Project Timeline is a great resource for you to review!
The Commercial Project Timeline will help you to understand the necessary time it takes to build a new building from the ground up. Click on the "Start" button below to launch the slideshow. Note: If you would like to see the slideshow larger (fill up your screen), click on the "full screen" icon in the lower right of the Prezi slideshow (after you have started the slideshow).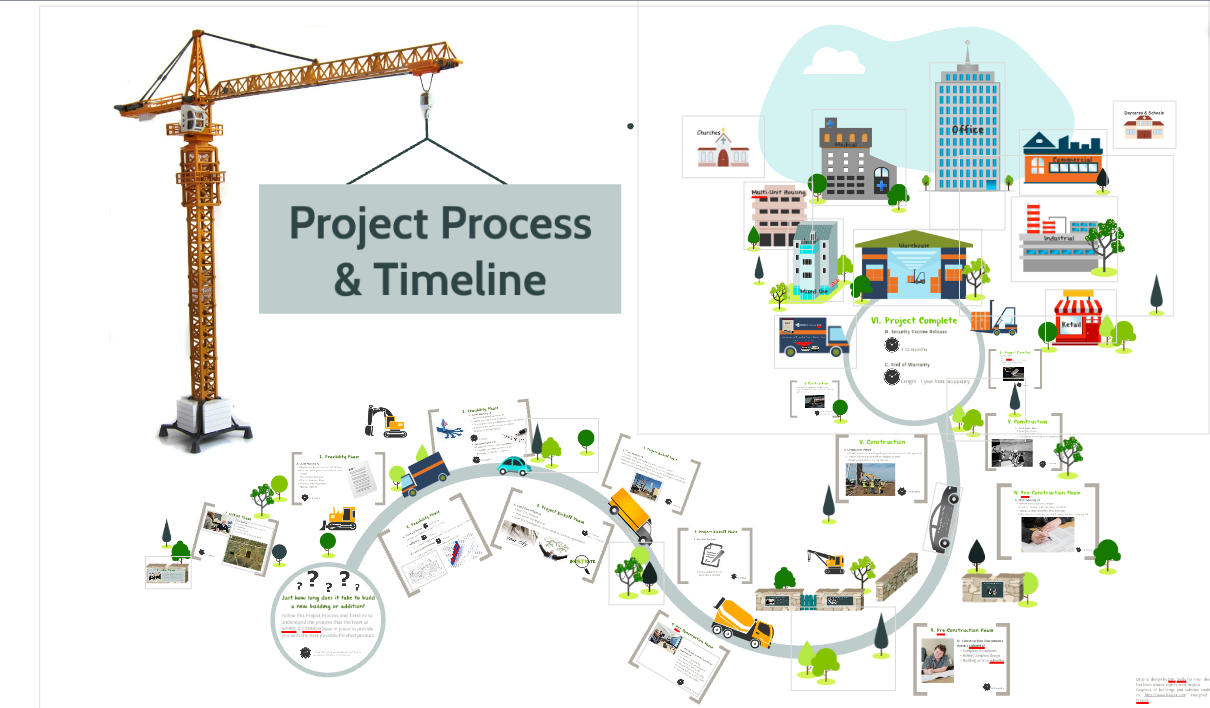 ---
We have a variety of resources available to help you navigate the path to a property solution tailored to your unique needs. See our Resources Page for more tools to help you on your journey.
Again, we thank you for your interest in our property solutions tools!
The Entire Team at APPRO Development and CERRON Commercial Properties
---
You may also download a printable version to take with you: